Integrated Education
If your school district had its own state-of-the-art outdoor center, what would you do with it?
Imagine a setting:
Where children are encouraged by their peers.

Where children create and live by the acceptable behaviors that they establish as a group where everyone feels safe.

Where the expectation of all students is that they treat each other, the counselors and the teachers with honesty, caring, respect and responsibility.

Where all adults are role models for the children, from counselors…to maintenance staff…to the kitchen staff.
We all want the children to have a positive and successful experience at camp and we would love to talk with you about the unique programs and activities that we offer! Better yet, come visit and see why Sherman Lake is such a magical experience for schools and the students they serve!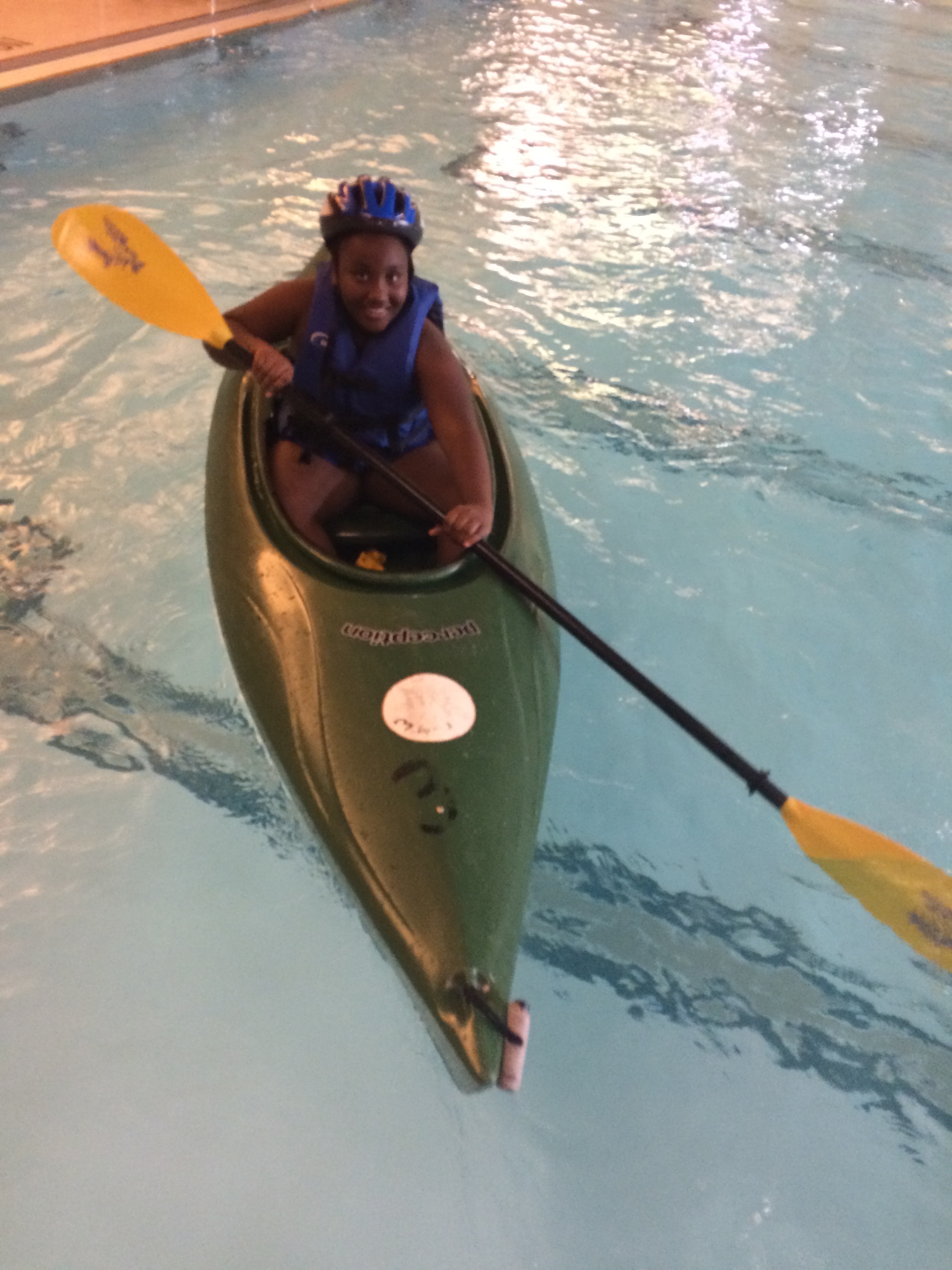 Components of Integrated Education
Character Development:
Teaching and role modeling the four principles of honesty, caring, respect, and responsibility, and focusing on building healthy relationships. These four principles are the foundation of everything that we do at the Sherman Lake YMCA Outdoor Center. Modeling and reinforcing these four principles, along with safety, are our highest priorities. The formal name for our school program is Integrated Education, because we "integrate" the best of the YMCA character development program with school curriculum.
Teambuilding and Leadership:
Teaching and providing opportunities to practice the steps to setting and achieving goals for groups and individuals through the use of our climbing wall, climbing tower, indoor high ropes course ("The Rafters"), high ropes elements, initiative course ("The Courage Course"), archery, group initiatives, fire building, nature and other activities. These steps include setting the goal, making a plan, assessing the level of commitment, implementing the plan and overcoming obstacles, and celebrating success!
Create Academic Opportunities:
Would you like to focus on natural science? Reading comprehension? Writing? Math? Social sciences? Critical thinking skills? We will create with you a day long or residential camp experience filled with hands-on, memorable, and fun learning for all. Let us help you build a "Camp to Classroom" experience for your students!
Activities for Integrated Education
Climbing: Indoor climbing wall or outdoor climbing tower. The focus is on setting and achieving person goals and celebrating success.

Team Building: Good teamwork is achieved with the use of group games and activities which challenge participants to work together, cooperate, and communicate to complete tasks.

Group Initiatives: In our group initiatives we make use of our various low rope elements around camp. We put kids in situations where they have to work together and problem-solve to be successful.

Orienteering: Learn the basic fundamentals of using a compass. Hang out in nature and find your way around.

Art: We have a great studio with arts and crafts supplies galore! TIE DYE!!! Throw some clay!!! Make a puzzle for your class, learn how to make lanyards, hemp bracelets, or create your own work of art.

Archery: Safety is key! Ready! Aim! Fire! Participants will become familiar with the parts of a bow and arrow, the techniques of shooting, and safety at an archery range.

Canoeing: Experience the tranquility of Sherman Lake. Instruction on parts of the boat, and how to paddle!

Kayaking: When the weather goes bad, kayaking takes place in our indoor pool at the Recreation Center.

Swimming: Depending on the time of year, participants swim in either Sherman Lake or our beautiful indoor pool. Of course safety is #1.

Fire Building / Outdoor Skills: What is needed to build a fire? How do we build the fire? What if it is windy outside? How do we stay safe? These questions are covered, as well as, why the four principles are so important in outdoor activities.

Outdoor Cooking: Easy and quick recipes for great treats that are easy to make and ways to stay safe by a fire. You get to eat your yummy results!

Group Games: Games that emphasize team work and group goals while using the 4 principles.

Nature Curriculum: Explore the vast canvas that is the Sherman Lake YMCA. Our curriculum meets certain educational bench marks for 5th grade students. We create opportunities for students to use observation skills and apply those ideas to form hypotheses.
What Differentiates Us from Others?
We believe that if you help a child strengthen their character and make better choices, they will become a better student and ultimately a better person.
We've integrated academics with proven, research based best practices from character education. We focus on character development and building healthy relationships, and have a unique style for facilitating personal growth.
We partner with schools to provide an experience that fits your needs and our mission, so there is flexibility in the programming.
Our facilities are beautiful, each building constructed in 1999 or later. We are able to make year round programming possible by providing a full facility YMCA on site. The Sherman Lake YMCA Recreation Center includes a fitness center, indoor pool, climbing wall, indoor high ropes course, and gymnasium. Our dining hall is gorgeous, filled with delicious food. We also have a chapel, nature center, art studio, leadership lodge, 2 waterfronts, acres of playing fields and 2 villages. Each cabin is carpeted, with radiant floor heating, and has a bathroom for midnight emergencies. All of our facilities are handicap accessible.
Participating Schools
For a complete list of schools participating in the Integrated Education program at the Sherman Lake YMCA, please click here.